Passes for Fan Chat with Steve Available from Friday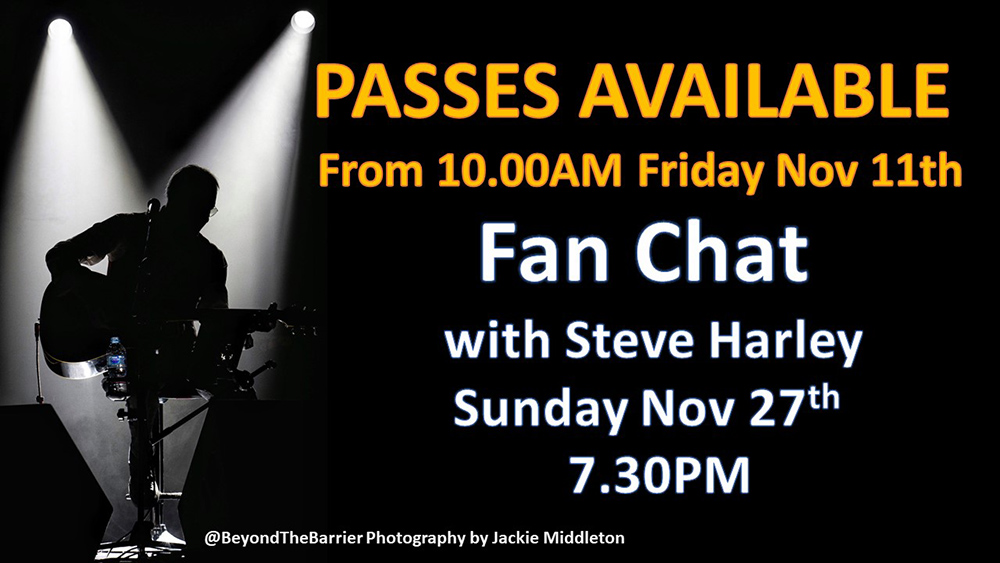 Hi Folks!
In preparation for our upcoming Fan Chat on Sunday November 27th, we are making passes available as from 10.00AM on Friday Nov 11th.
This will be your chance to join a conversation with Steve and his closest fans, and an opportunity to ask a question and interact with Steve. We will also be doing a piece on memorabilia and memories of Steve.
As previously, passes will be available on a First-Come-First-Served basis. To request a personalised pass please send an email, on Friday, to This email address is being protected from spambots. You need JavaScript enabled to view it. with the title PASS PLEASE.
Thanks!
Team SH