Worthing Pavilion, end of the pier: what a good time. Tiny (180 seats), but full of cool, respectful people and we played with a great sound and soulful feeling. Barry and James thought it a musically special experience. We'll be back. I have grown a penchant for smaller venues for the Acoustic Trio, unusual venues, where I believe we will sell out to an enthusiastic audience, even if the ticket price has to be relatively high (costs ain't low).
Then to Hull Minster. A huge medieval Cathedral, the largest Parish Church in the United Kingdom, a fabulous Dedication and a wonderful place to play…but there will always be audio problems with such a building. Our sound man, Mark, did a spectacular job of it, according to my crew and several ticket-holders. On-stage, it was difficult. The sound we received back from the room was cavernous, resounding and swilling, so our coordination, our reading of the beat, suffered. We concentrated on matters other than playing music and playing only. That was impish. We needed to concentrate extra-hard to get by. But it was a magical evening for me and Barry and James. And our super-talented lighting designer, Tony Lawther, played a great game, bringing the stone monoliths and pillars into 3D relief effortlessly, and with great imagination. And a certain fan (anon) made a successful high bid for two White Label copies of The Human Menagerie and The Psychomodo albums on vinyl of £1,100.00, to contribute towards the Mick Ronson Music Foundation of Hull. Thrilling. And Lisa Ronson and Gary Marks, my co-Trustees, are very grateful. More young people, students of Hull Music colleges will benefit next September in the great musician's name.
In the rain, late after the show, we met a few dear, old friends, and couple of new ones. Susan Ritter announced herself – from Philadelphia! Where? What? Why? Susan – so good to meet you; to hug you and know you look and seem to feel so good. You didn't warn us, and you waited in the foul weather. And Judy – from where? Australia? Australia!! Un-_______believable! We only had moments to share, but do know that my gratitude is unending. I just play and sing. Why anyone would travel such distances, at such expense, to be with us as we perform is beyond my imagination. If you enjoyed that evening enough to know the trip was worthwhile, then I am gratified. If not…(as Stephen Fry was heard to utter when informed that Hugh Laurie was to play the piano and sing the "blues"), "Oh, Dear!"…….
Tell us all about your trips, your experiences here while in the UK: where are you staying? How long for? Why? What will you see (there's so much)? Who will you meet? I am genuinely interested. There may be songs in this! Let us know here on the Website (Forum), as well as within Florencia's fab group on Facebook. Greta can copy your Forum thread to the Facebook thread, I think.  I know there are tens of thousands around the world who will enjoy reading your words, so don't be shy. Thanks for making the effort and let us know on the Forum if there are any particular songs you would like to hear at any shows you see while you are here in the UK. Enjoy England. It's special, Enjoy the UK. It's really special.
We are planning a 20+ UK Trio Tour for next Feb/March, with lots of full band shows/festivals in and among, so watch the Live Dates column on the website. To have an audience, it's pretty well all I care about now. After good family, fabulous grandson, several deep-seated good friends – how much can a person want or expect? Pictures on the wall. Garden full of colour and birds. More. Lucky me. A dad who is happy aged 91. Happy. Such a good thing to know. My dad is 91 and contented.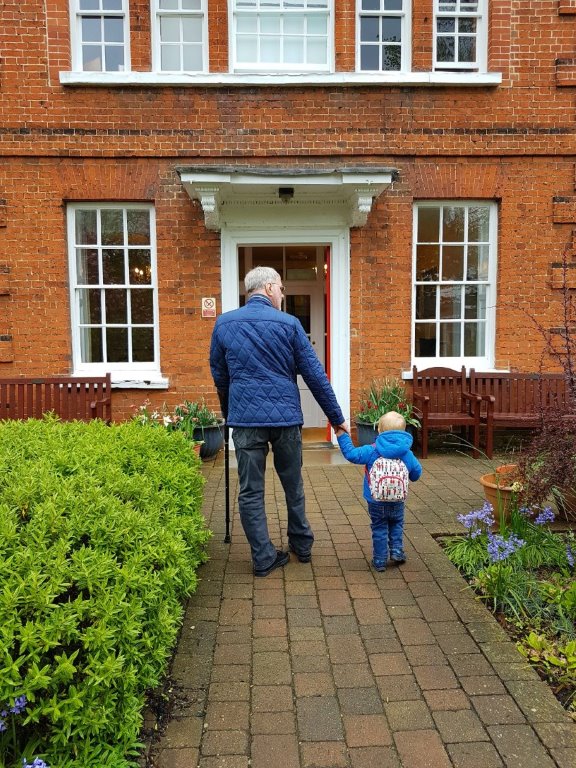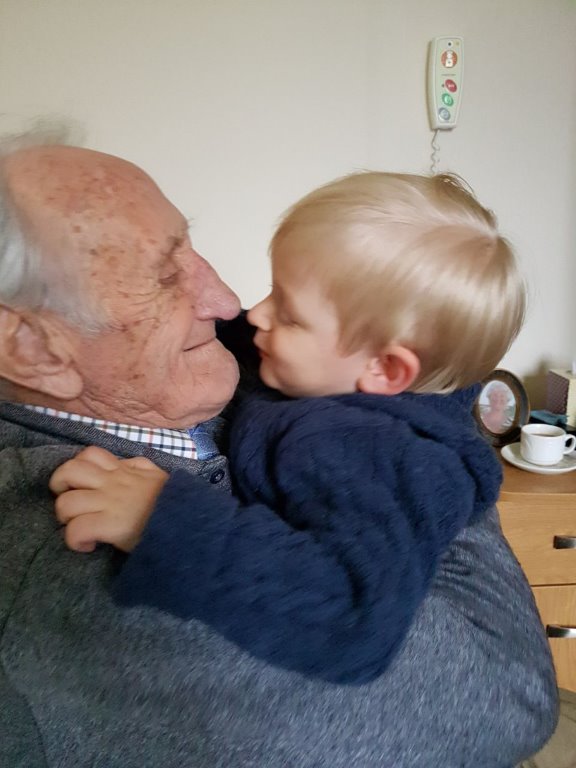 Come and see us at Pizza Express theatre next week if you can. We are on fire, and I will be ready to include some old and fairly new, songs. Maybe we'll throw it open and let the audience choose. Shout 'em out! I'll (we'll) try to deliver…….
But Hull Minster: Thank you, Helen Garnett and the amazing AllForOne Choir of Yorkshire; thank you Graham Taylor for a fine production; and thank you Burnsey for the support and encouragement. We'll be back next Spring during the UK tour if you'll have us. What a life, crutch 'n all!