The "Rock For Ronson" event proved a real joy. It was good to see old friends like Suzi, Mick's widow, for the first time in many years. Mick's sister, Maggi, sang "Ziggy Stardust" with my band backing her, and his daughter, Lisa, performed two Bowie songs that her dad had made his own, musically, with Earl Slick on lead guitar, and my chaps. Steve Norman joined the band for the whole set, and shook the old City Hall to a tremor with a blistering saxophone solo and improvisations n "Cavaliers".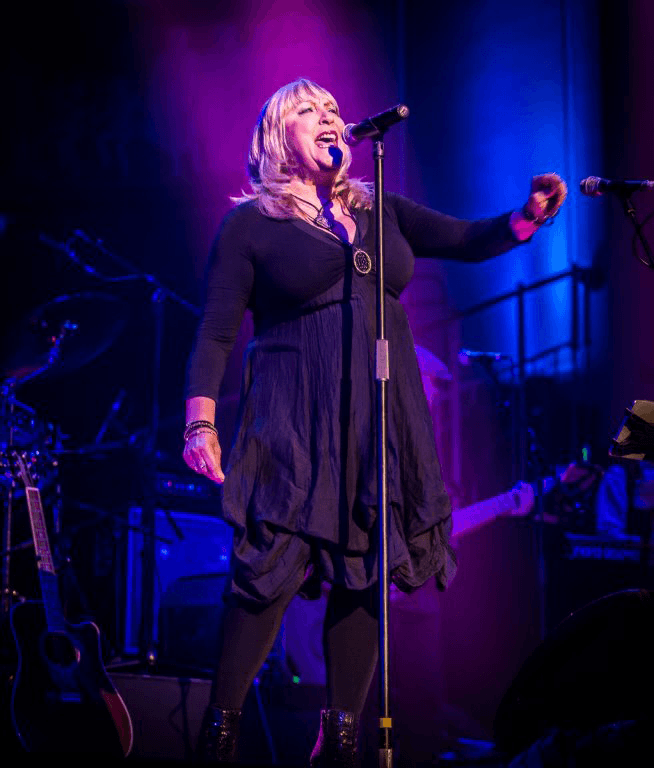 The MonaLisa Twins were with us again and treated the audience to one of their own songs, "June". Beautiful song, beautiful girls. I love having them with us. Local band Black Delta Movement opened the show with a really powerful 25 minute set, and they turned out to be thoroughly engaging guys when I spent time with them later at the Royal Hotel. We had the 80-strong AllForOne choir, too.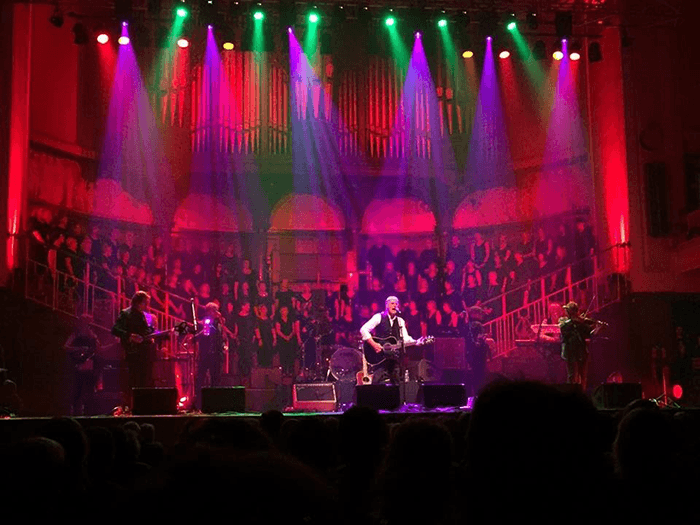 They were fabulous: "Starman" and "Perfect Day" to backing tracks. It was magical. I stood in the wings and watched both the choir and the audience, and felt a warm glow. As they filed past to get into their stage positions, I shook hands with around 50 of them. They were more excited than I can tell you. Can't imagine why they kept thanking me, as it was them who gave their services free. Their choral parts on "Sebastian" were sublime and gave me a serene, calm feeling when I took the musicians down to near-silence, then complete silence, leaving the 80 voices to chant a Capella, giving 1200 people and me a moment of sheer, heavenly delight. They stayed put for "Make Me Smile", which was a surprise to them. I did actually assume they would all know the song! They did seem to…
A fan from Glasgow (I won't name him until he gives permission) joined my ad lib auction of an old Takamine guitar, and as I added and added to the package, took the bidding to a jaw-dropping £7000. I signed the back, as did Earl Slick and Steve Norman.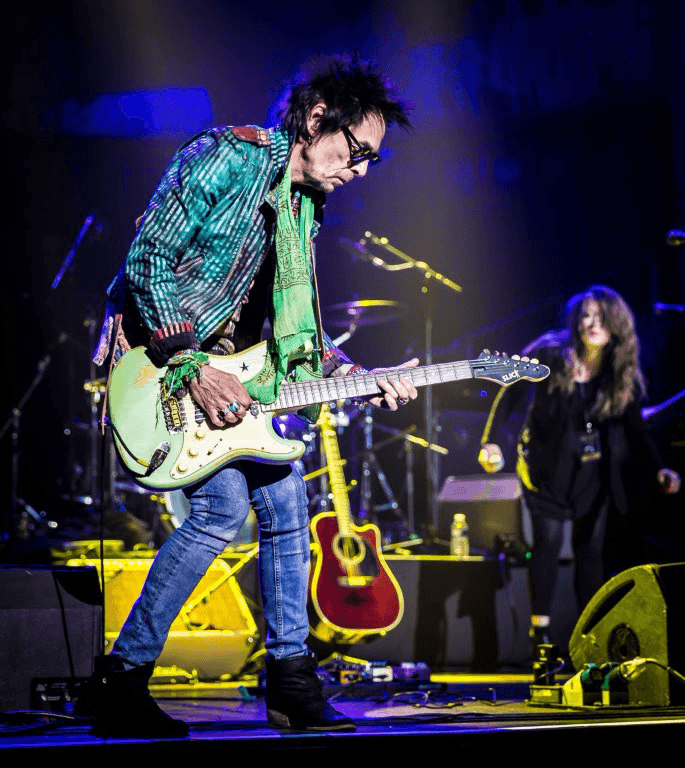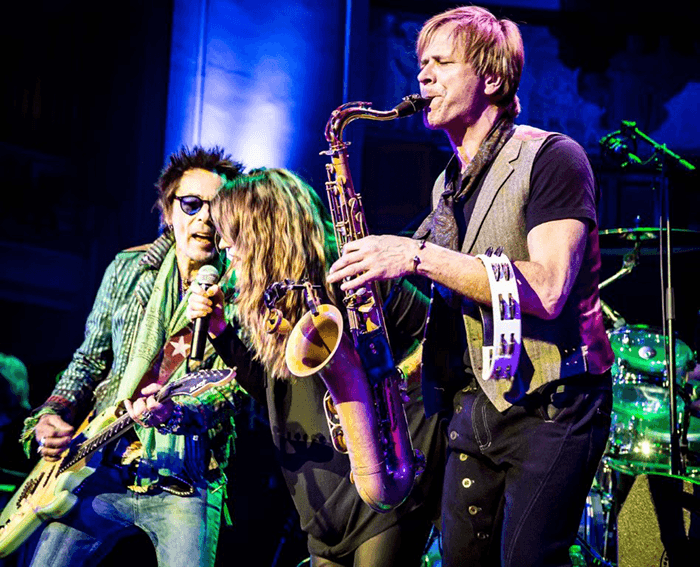 It's on its way now. Our friend has seen me in concert 112 times. Now he owns a part of that touring history. The guitar was bought new in 1996 and is seriously plectrum-beaten, but plays well and sounds terrific. With the auction bid and door take, we will open the Foundation for a Mick Ronson Music Scholarship with around £35,000. Each year, for as long as we have funds in the pot, a Hull-based youngster will get the chance to take a Music or Sound Tech degree at one of the three colleges that cater for such in the city. Education costs can be out of reach for many so, in Ronno's name, we'll be able to help someone deserving.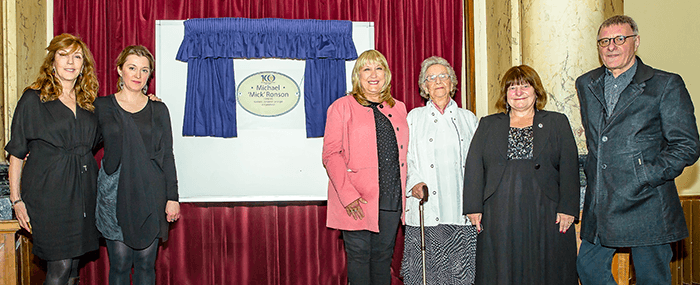 How kind it was of City Hall to give us the venue and staff at no cost. And Hull promoters, Gary Marks at GJM, with his partner Paul, were exemplary.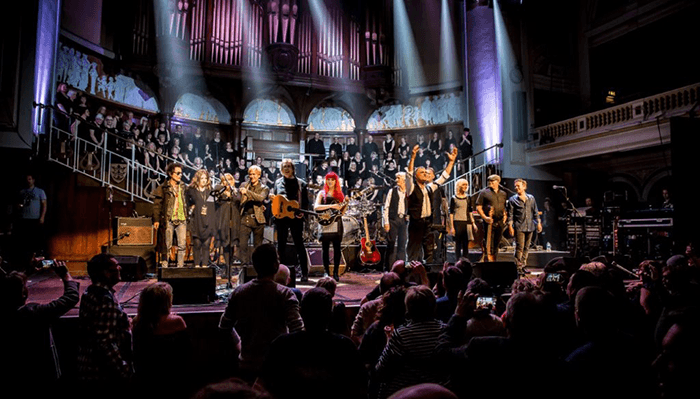 I'm writing this sitting the first sunshine I've seen this year. Outdoors by the koi fish pond. Little flies are pestering me, but the cacophonous singing of goldfinches high in the wild cherry trees makes up for it. In the last hour I have seen blackbirds, robins, chaffinches, sparrows, starlings, a great spotted woodpecker, great tits, blue tits, dunnocks, wrens, greenfinches,and a flock of yellowhammers as well as those flashy goldfinches on the lawn or at the hanging food holders, or on chimney stacks. I heard a song thrush but haven't seen one for several weeks. Let's hope the resident magpies don't steal too many eggs. The koi are jumping and there are four new-born in there. Mostly, the spawn is eaten cannibal-style, but some usually survives.
Summer dates are coming in and a full list will appear soon in the Live Dates area of the website and on SM. Three are at castles with Status Quo, others in parks. And a UK Acoustic Tour is being built, slowly I know, but I'm getting a little pickier these days and have to veto certain offers. I won't play those sensitive, delicate songs to a crowd standing with beer in their hands. It's not good for 90% of the room, and it's dreadful for me. But there are plenty of concert halls that suit the acoustic sets perfectly and my agent is digging around for them. I will suggest a Christmas or New Year show with the full band – maybe Holmfirth?