Just heard some of my team spotted Mike Johnstone in the bar of our hotel after the Buxton concert. If true, wish I'd spotted him, too. I would have said hello. We've met a few times in the past. "Hello, Mike".
Been mixing the DVD of Symphony Hall with Fay and Piotr (Polish, so a vowel or two appears to be missing) of Goodmedia (see him in the photo). It will be a really good film. Some tricks to add and credits etc. and we ought to get it boxed up and ready for sale within a month or two. Looking at the footage, I am glad, really glad I decided to go for it.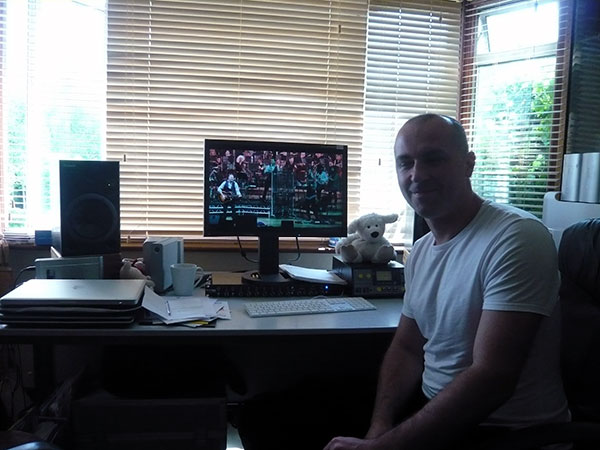 Noticed that backstage, in Jas Sansi's photos of me in the wings, the Stetson was in perfect shape, but on-stage there's a wee indentation on the right side. Must have happened because the audience was so generous with their welcome, hence I doffed it respectfully, crushing that side with my hand. If only we could see ourselves as others see us. And Lincoln actually caught it as I flung it away.
I need a shave (see recent photo). Will look for an old-fashioned barber to do the job, one not paranoid about AIDS and all that. I remember in the late 80s I wanted a professional cut-throat shave and the three barbers we tried all refused. "Don't do shaving anymore…" due to fear of cutting the punter's face and catching something deadly off it.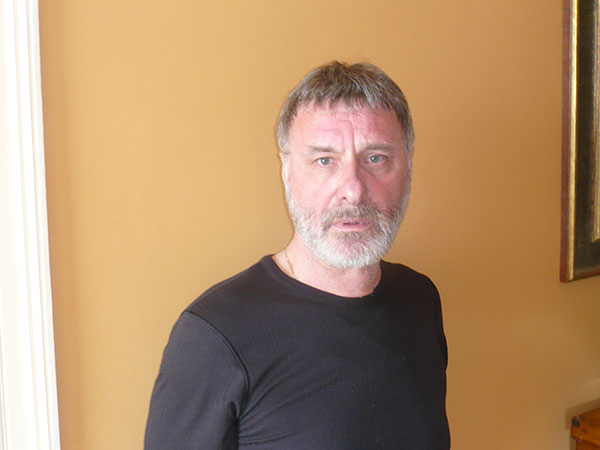 Manchester, Bridgewater Hall ticket sales got off to a brisk start, thankfully. I thank each and every one of those who have purchased. They're not cheap, but the show is expensive. Well, I thought they were not cheap, until I noticed that it'll cost you £47.50 (£2 more than for our 56-piece effort) just to see The Seekers, a four-piece folk group! Explain that to me. Maybe they're travelling first-class at £10K a head from Sydney? I am being facetious, of course. They are worth every penny!!