Latest News
20 Only Available - Best Years Tour AAA Passes
Tuesday, 01 December 2015 12:03
Best Years Tour Programme: 52-page booklet, featuring Fans' Own Memories, Rare Photos and Steve's Message
Friday, 27 November 2015 17:53
Steve and The Twins LIVE on BBC Radio Kent, Something For The Weekend with James Whale TODAY AT ONE
Saturday, 21 November 2015 11:46
"ORDINARY PEOPLE" - Sept 25th - Pre-order here NOW!
Sunday, 06 September 2015 18:46
Limited Edition, UK Tour Tee - Pre-order, ready soon
Monday, 24 August 2015 16:53
Purchased on-line, Steve will sign
£15 each PLUS P&P

Prostate Cancer UK charity event: Hurtwood Polo Club on September 5th
Tuesday, 04 August 2015 16:40
Steve will perform 4 songs. The Faces re-unite with Rod S.
http://www.hurtwoodparkpolo.co.uk

2015 Tour Dates announced!
Tuesday, 10 March 2015 16:20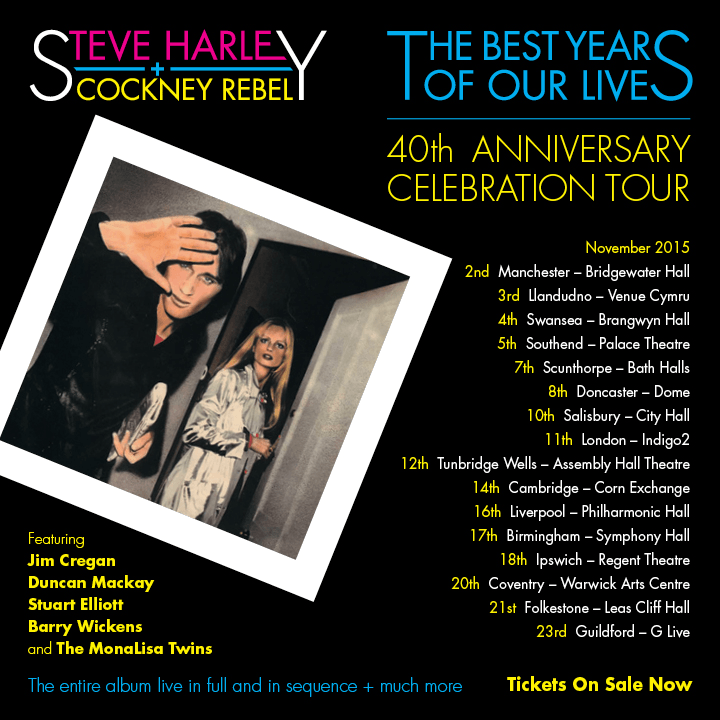 All tickets on sale Friday 13th March at 9am. More dates to be announced soon. Click 'Read more' for Box Office details.
MARK THE DATE
Friday, 31 July 2015 15:26
August 31st Bank Holiday, evening radio - MARK THE DATE
New Article in Southend Echo
Thursday, 16 July 2015 22:26
THE QUALITY OF MERCY - back in stock!
Monday, 13 July 2015 12:19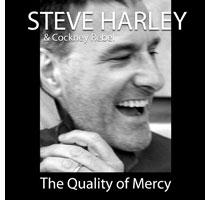 THE QUALITY OF MERCY cd, including tracks JOURNEY'S END,
COAST OF AMALFI, FRIEND FOR LIFE, is back in stock - click here


New Live Date: Saturday, June 13th
Tuesday, 09 June 2015 10:48
Steve will perform at Kenney Jones's Rock 'N Horsepower Festival, in aid of Prostate Cancer Research, Saturday, June 13th.
Jim Cregan and Barry Wickens will accompany Steve on A Friend For Life, and the big house band, including many top session musicians, will back him for Make Me Smile.
Steve is due on stage at approx. 19:30
www.hurtwoodparkpolo.co.uk/events/rock-n-horsepower/
Hurtwood Park Polo Ground,
Ewhurst,
Surrey


Page 1 of 17