Latest News
Fans' POLL where you choose the set: VOTING EXTENDED for one week. Must close May 27th at midnight
Tuesday, 12 May 2015 15:39
Belgium 'Classics 100' on Friday 1st May!
Thursday, 30 April 2015 20:14
Belgian Radio 1 (radio1.be) will be announcing their 'Classic 100' songs on Friday 1st May between 09h00 and 18h00.
You can follow this countdown on : www.radio1.be/programmas/c100

Last year 'Make Me Smile' reached 84 and 'Sebastian' made it to 12. Let's see how they do this year!

2015 Tour Dates announced!
Tuesday, 10 March 2015 16:20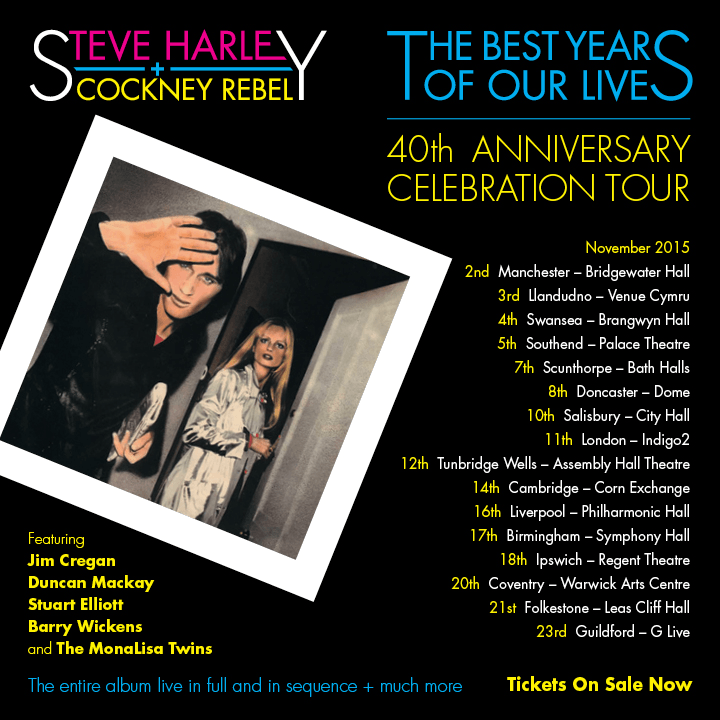 All tickets on sale Friday 13th March at 9am. More dates to be announced soon. Click 'Read more' for Box Office details.
Steve On BBC1 TV, Look North, tomorrow (Monday) Live, after 6.30pm.
Sunday, 08 March 2015 22:55
Steve with Paul Whitehouse and The One Show team, after he and Barry and James played Live on March 5th
Friday, 06 March 2015 16:12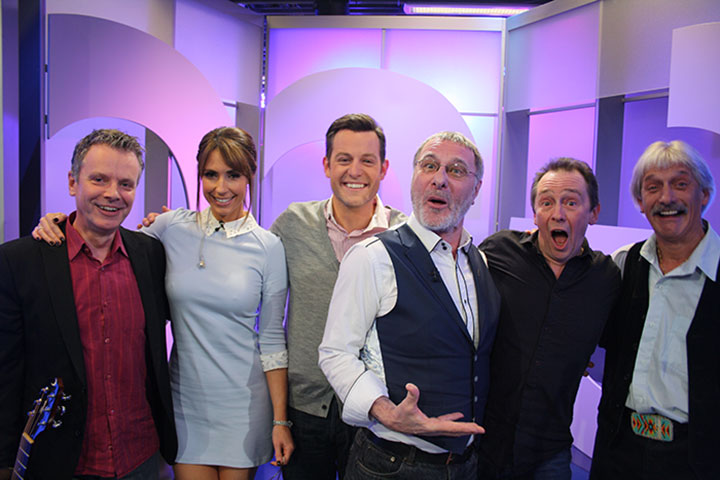 Breaking News - Tour Details to be announced here next week!
Tuesday, 03 March 2015 21:15
The new 2015 Tour details will be announced here next week.
To get the details emailed to you before they are published on the website, sign up for email updates here.
And don't forget to watch Steve on The One Show, BBC 1 TV, Thursday 7pm.

Steve on Radio 2 Sunday 22nd Feb
Saturday, 21 February 2015 15:57
Steve will be Live on-air with Johnnie Walker on BBC Radio 2 Sunday afternoon 22nd February. Airs 3-5pm.
Steve Harley Make Me Smile - new, fun verse on Driving Penalty
Sunday, 01 February 2015 13:40
Steve will be talking Live on air to Billy Sloan on Sunday evening
Tuesday, 23 December 2014 17:12
It will be Billy's last ever show, as Radio Clyde have dropped it from their schedule for the future.
Fans might like to email the show and ask Steve a question, such as "What is your most special memory of appearing on the Billy Sloan show?
Get well, Julie ...
Thursday, 18 December 2014 16:44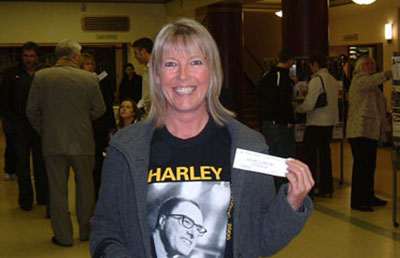 ..and it's not just Steve sending this wish, there are THOUSANDS of us! XXXXXXX
The Quality Of Mercy CD back in stock
Thursday, 20 November 2014 19:11
This ever-popular CD includes Live favourites such as Journey's End, A Friend For Life, The Coast Of Amalfi and Saturday Night At The Fair - click here

Page 1 of 16