Latest News
Norway – Acoustic Mini-Tour Confirmed
Saturday, 17 September 2011 12:22
November
Weds 23rd – Oslo, Rockefeller (all-seated)
Thurs 24th - Bergen, Madame Felle (seated/standing mixed)
Fri 25th - Stavanger, Stavanageren (all-seated)
Sat 26th - Skien, Peer Gynt/Ibsenhuset (all-seated, tables)
Indigo O2 Poster
Thursday, 08 September 2011 17:13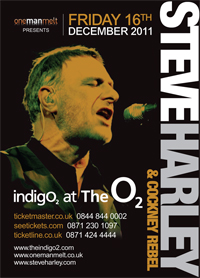 OGWT40, BBC Radio2, 10pm September 7th
Tuesday, 06 September 2011 13:04
Steve with Barry and James in a Live Acoustic set with Bob Harris
We have had confirmation from BBC Radio 2 that they can keep the OGWT 40 radio series up on the BBC iPlayer in its own dedicated area for the duration of the whole series until the 5th January.
Each show will be added on to the iPlayer the week it airs, and will remain on there until the series finishes.
The Quality Of Mercy available NOW!
Thursday, 11 August 2011 20:24
... including Journey's End, The Coast Of Amalfi and other 'live' favourites
Available now – T-shirts with the iconic "Psychomodo" image.
Tuesday, 15 February 2011 22:31
Available now – T-shirts with the iconic "Psychomodo" image.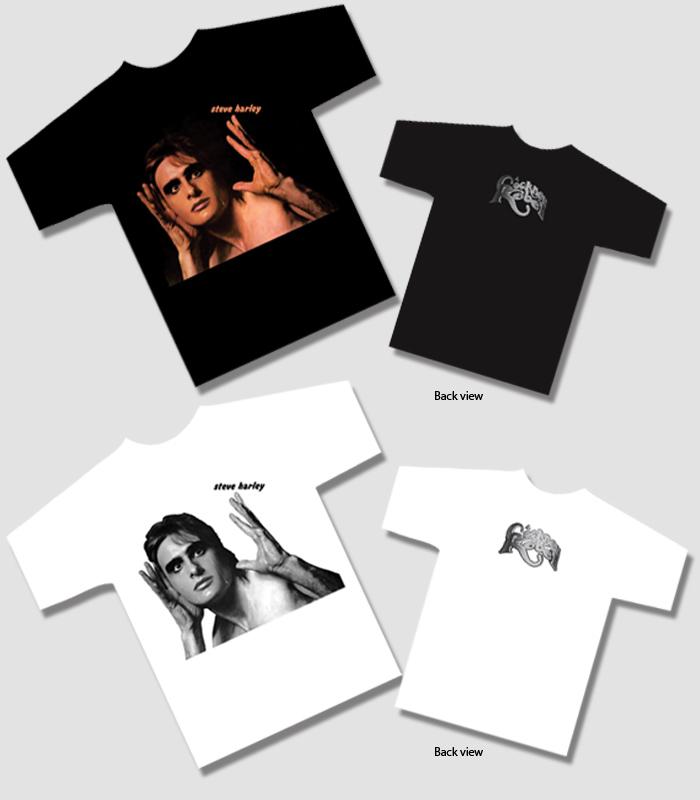 ALL USUAL SIZES –Plus WOMEN'S STYLE (with lycra and scooped neck; photo not available)
£14.99 each plus carriage
Market Harboro' October 1st
Friday, 29 July 2011 00:53
Full band. More of the same (and some!). If you missed the great new set, now's your chance!
Old Grey Whistle Test
Tuesday, 12 July 2011 11:45
Old Grey Whistle Test at 40, Radio 2 – Steve plays acoustic on September 7th, including interview with Bob Harris

Acoustic Set Set For Cathedral Setting
Monday, 04 July 2011 20:25
Steve will play with Barry and James in the fabulous setting of mediaeval Rochester Cathedral. No finer way to spend an English autumn evening.

On Sale Now – click here for ticket details

Steve on Radio 2
Monday, 06 June 2011 18:01
The Best Years Of Our Lives will be the Featured Album on Sunday's Sounds Of The 70s, with Johnnie Walker, BBC Radio 2, 88–91FM, 15:00 – 17:00
Steve fulfils his 'Children in Need' promise
Thursday, 12 May 2011 09:21
Steve has been to Cologne to settle his promise for the BBC Children In Need Appeal. He took trains to Cologne, Germany, accompanied by violinist Barry Wickens, and his techie 'Shop', and played for the auction winner Gregor Koenig, who was joined in his living room by a dozen or so friends and family members. Steve sang the requested "(Love) Compared With You", and added "A Friend For Life" and "True Love Will Find You In The End", another song that Gregor told everyone meant a great deal to him.
Television and radio presenter Gregor celebrated his 50th birthday that evening among 60 people, including his British visitors, in a Japanese restaurant.
Gregor's winning bid for Steve's Takamine electro-acoustic guitar, plus a promise to sing the song of his choice in his home, was a stunning £10,000.
We thank all those who bid for the Lot, all helping to push the high bid to such a fantastic sum.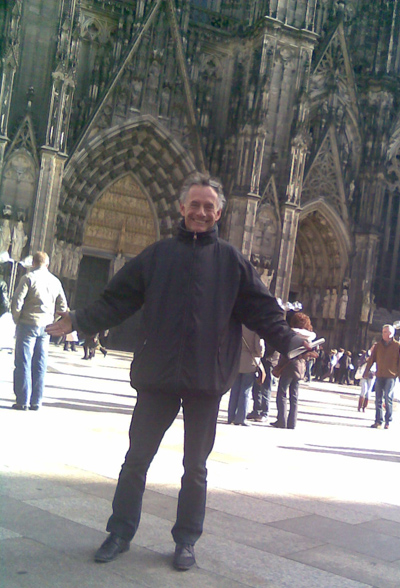 Page 6 of 16