Latest News
Steve on Celebrity Mastermind
Monday, 07 November 2011 21:09
Steve has agreed to be a contender on Celebrity Mastermind, to be broadcast on BBC2 over the Christmas/New Year period. He has chosen T.S.Eliot and Four Quartets as his specialist subject. The fee is donated to a charity of the contestant's choice, and Steve's will be split equally between Cancer & Polio Research and the Mines Advisory Group (MAG).

December 2011 Tour
Saturday, 29 October 2011 13:09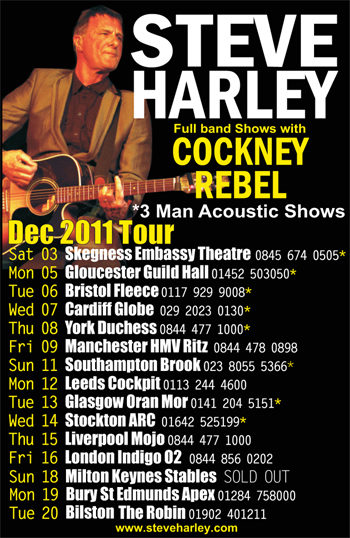 "Stranger Comes to Town" Lyrics
Monday, 10 October 2011 16:44
Norway – Acoustic Mini-Tour Confirmed
Saturday, 17 September 2011 12:22
November
Weds 23rd – Oslo, Rockefeller (all-seated)
Thurs 24th - Bergen, Madame Felle (seated/standing mixed)
Fri 25th - Stavanger, Stavanageren (all-seated)
Sat 26th - Skien, Peer Gynt/Ibsenhuset (all-seated, tables)
Indigo O2 Poster
Thursday, 08 September 2011 17:13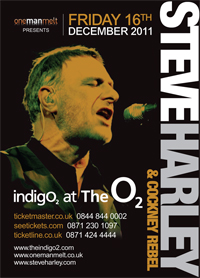 OGWT40, BBC Radio2, 10pm September 7th
Tuesday, 06 September 2011 13:04
Steve with Barry and James in a Live Acoustic set with Bob Harris
We have had confirmation from BBC Radio 2 that they can keep the OGWT 40 radio series up on the BBC iPlayer in its own dedicated area for the duration of the whole series until the 5th January.
Each show will be added on to the iPlayer the week it airs, and will remain on there until the series finishes.
The Quality Of Mercy available NOW!
Thursday, 11 August 2011 20:24
... including Journey's End, The Coast Of Amalfi and other 'live' favourites
Available now – T-shirts with the iconic "Psychomodo" image.
Tuesday, 15 February 2011 22:31
Available now – T-shirts with the iconic "Psychomodo" image.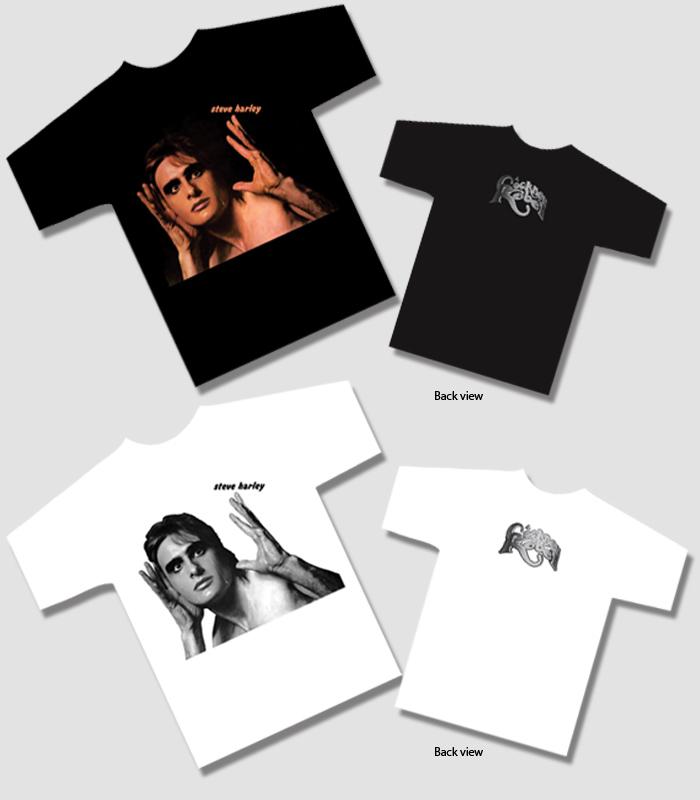 ALL USUAL SIZES –Plus WOMEN'S STYLE (with lycra and scooped neck; photo not available)
£14.99 each plus carriage
Market Harboro' October 1st
Friday, 29 July 2011 00:53
Full band. More of the same (and some!). If you missed the great new set, now's your chance!
Old Grey Whistle Test
Tuesday, 12 July 2011 11:45
Old Grey Whistle Test at 40, Radio 2 – Steve plays acoustic on September 7th, including interview with Bob Harris

Page 6 of 17