Official Steve Harley Website
Limited Edition T-shirt For Orchestra & Choir Concerts, pre-order now!
Sunday, 16 March 2014 16:24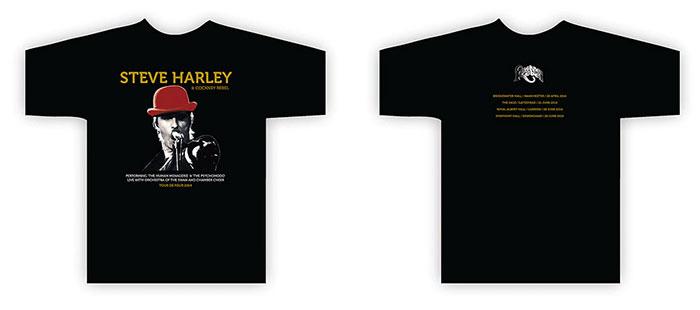 Available for delivery April 2nd
Busy Promotional week ahead for Steve
Monday, 24 March 2014 14:17
Tuesday, pre-record interview with Mike Sweeney, BBC Radio Manchester; London to pre-record interview with Johnnie Walker for BBC R2 Sounds Of The 70s; Thursday, record "Vintage TV" acoustic set, Balham; Friday, Live on BBC London with Robert Elms.
Steve Harley and Cockney Rebel - Orchestra & Choir Concert Tickets NOW ON SALE
Friday, 29 November 2013 23:33
http://www.ticketline.co.uk/steve-harley-and-cockney-rebel-in-concert#tour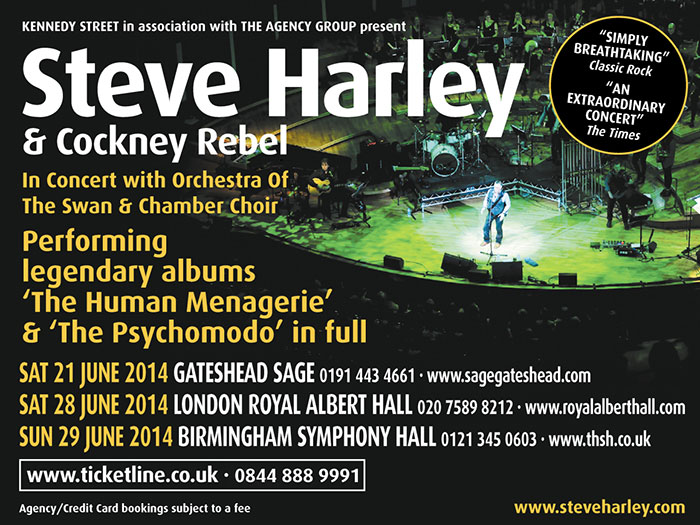 MANCHESTER Orchestra & Choir Concert Tickets NOW ON SALE
Wednesday, 08 May 2013 21:51
Click this link now:
http://tickets.bridgewater-hall.co.uk/single/EventDetail.aspx?p=22998&promo=shbh264
Or call the Box Office 0844 907 9000, or visit the Box Office in-person.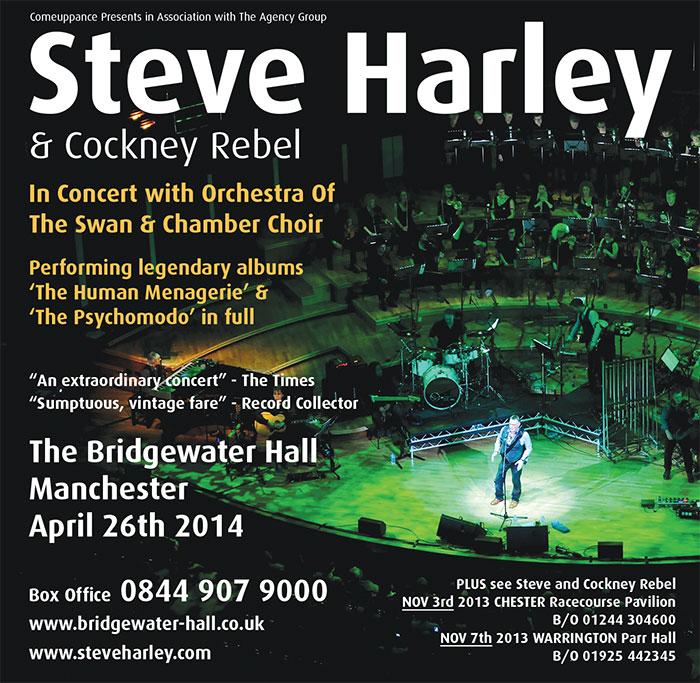 Harrogate, Royal Hall photos
Friday, 08 November 2013 21:43
More pictures coming soon.

Page 1 of 35