Official Steve Harley Website
2015 Tour Dates announced!
Tuesday, 10 March 2015 16:20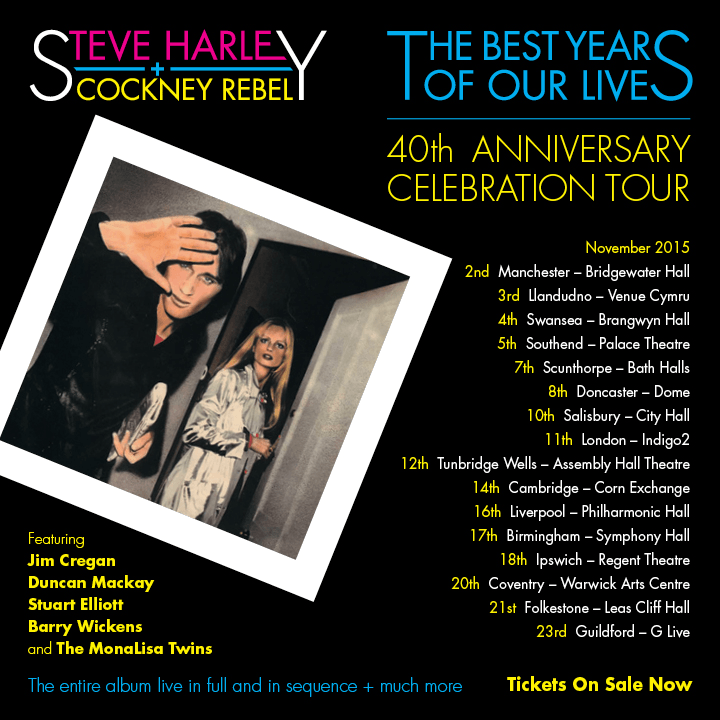 All tickets on sale Friday 13th March at 9am. More dates to be announced soon. Click 'Read more' for Box Office details.
New Article in Southend Echo
Thursday, 16 July 2015 22:26
THE QUALITY OF MERCY - back in stock!
Monday, 13 July 2015 12:19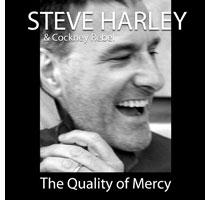 THE QUALITY OF MERCY cd, including tracks JOURNEY'S END,
COAST OF AMALFI, FRIEND FOR LIFE, is back in stock - click here


New Live Date: Saturday, June 13th
Tuesday, 09 June 2015 10:48
Steve will perform at Kenney Jones's Rock 'N Horsepower Festival, in aid of Prostate Cancer Research, Saturday, June 13th.
Jim Cregan and Barry Wickens will accompany Steve on A Friend For Life, and the big house band, including many top session musicians, will back him for Make Me Smile.
Steve is due on stage at approx. 19:30
www.hurtwoodparkpolo.co.uk/events/rock-n-horsepower/
Hurtwood Park Polo Ground,
Ewhurst,
Surrey


Steve On BBC1 TV, Look North, tomorrow (Monday) Live, after 6.30pm.
Sunday, 08 March 2015 22:55
Page 1 of 38