Official Steve Harley Website
Limited Edition, UK Tour Tee - Pre-order, ready soon
Monday, 24 August 2015 16:53
Purchased on-line, Steve will sign
£15 each PLUS P&P

2015 Tour Dates announced!
Tuesday, 10 March 2015 16:20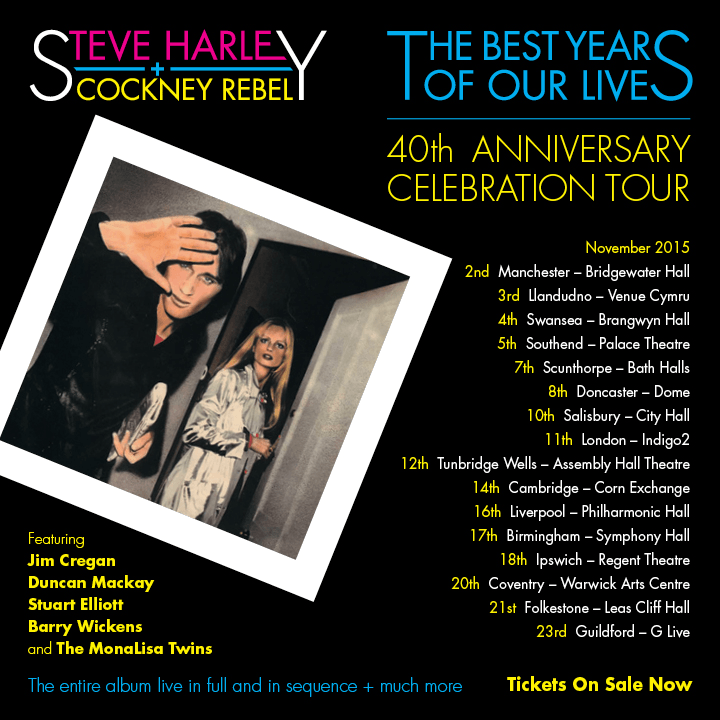 All tickets on sale Friday 13th March at 9am. More dates to be announced soon. Click 'Read more' for Box Office details.
Prostate Cancer UK charity event: Hurtwood Polo Club on September 5th
Tuesday, 04 August 2015 16:40
Steve will perform 4 songs. The Faces re-unite with Rod S.
http://www.hurtwoodparkpolo.co.uk

MARK THE DATE
Friday, 31 July 2015 15:26
August 31st Bank Holiday, evening radio - MARK THE DATE
New Article in Southend Echo
Thursday, 16 July 2015 22:26
Page 1 of 39