Official Steve Harley Website
November tour!!
Thursday, 21 July 2016 20:58
First shows on sale now at Ticketmaster
New date added: The Robin 2, Bilston, Wolverhampton - Monday 28th November

Three Wise Men (?)
Friday, 15 July 2016 16:33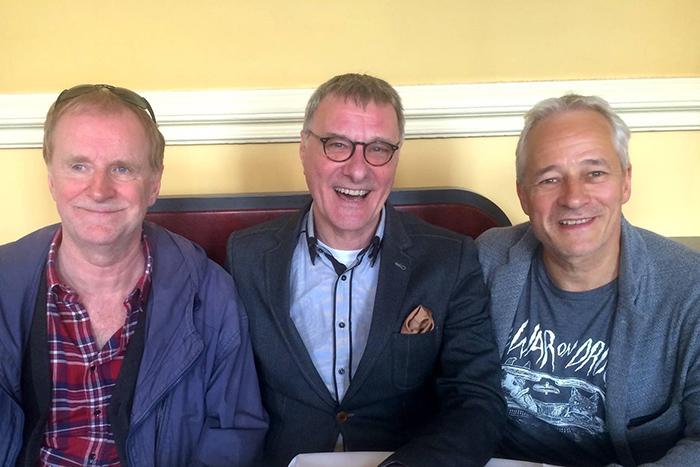 Steve with Robin Millar and Jeremy Lascelles, the directors of Chrysalis Records, who Steve has signed to. Exciting times ahead, we forecast!
NEW!! Acoustic Trio Live Dates November
Tuesday, 12 July 2016 16:23
2nd - Tunbridge Wells Assembly Hall
7th - Bury St Edmunds Apex
13th - London Islington Assembly Hall
18th - Wakefield Warehouse
19th - Wrexham, William Aston Hall
21st - Yeovil Octagon
24th - Liverpool St George's Hall
– more to follow
Music In The Meadow, New Road Farm, Highbridge, Somerset
Tuesday, 05 July 2016 15:27
SEPT 10th FULL BAND headline
See Steve at 7.30 Saturday, Greenwich
Tuesday, 05 July 2016 15:25
Page 1 of 44